Markham Elite Group

Every Friday

7- 3 am - Please contact:

Francis: 416-880-0928

Markham & 14th Avenue




Scarborough Carrom Club

Please contact:

Shad Ahmed- 

647-981-0435

Near McCowan & Finch Ave.

Mississauga Carrom Club

Please contact:

Sylvester D'Souza - 

416-606-6397 

Hwy 10/Mavis and Eglinton

Last updated: 

14 Nov 2016

Every Friday from 7 pm and Sunday from 2 pm -Local time.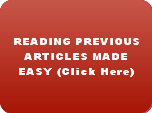 Brampton Carrom Club

Please contact:

Madhukar Kelkar - 

416-749-9583 

Hwy 10/Mavis and Eglinton


Elected on 28th Nov 2014

Managing Committee:

Francis D'Costa - President

Shad Ahmed - VP-Technical & Selection

Hussain Alavi - VP-Promotion

Sylvester D'Souza - Secretary

Derrick Silveira - Treasurer

Each VP will have his sub-committee

Technical & Selection Sub Committee

Sanjeevan Selladurai

Derek D'Souza

We are expecting scores update from the ICF soon and our website will feature the World Championship in depth. 

At the ICF meeting in Birmingham, Canada were chosen as the host country to stage the next World Championship in 2020. Yes, we Canada has been given the opportunity and we are extremely proud of this decision. This tells us that the carrom fraternity around the world have been looking up to us as not only a formidable unit to compete but a reliable organization to stage such an event. Its four years away and we all know how time flies. Our plans are already in the works and we are as always open to suggestions, constructive criticisms and help in coordinating this championship and showcase Canada's hospitality to the world.

In this current concluded world championship, we are extremely proud of our talented carrom ace Louis Fernandes' achievement. He finished 6th in the singles event by defeating Sri Lankan supremo Charmil Cooray in a tight match and Sharifdeen their number 3 player in the knock out stages. However, he lost his 5th place to the current world champion Nishantha Fernando. He also finished 8th in the Swiss League a sort of warm up competition which had over 120 players competing. Earlier he also paired with Derrick Silveira, our NSC league champion only to lose in the quarter finals of the men's doubles tournament to a Sri Lankan pair.  

Our men's team comprising of Louis, Derrick, Anurag Chanda and Shad Ahmed were unfortunate to succumb to the host United Kingdom team in the group stage after defeating Pakistan and Korea. In the position phase, we lost to France and Germany but beat Poland to finish 7th overall. We will be detailing more on the encouraging performances by all our players once we receive the scores from ICF in the overall update of the tournament.

Carrom Canada commends ICF, President, Josef Mayer and Mohamed Saeed, General Secretary for their untiring effort in organizing this event. However, it was the amazing determination put in by the UK Carrom Federation headed by the ever smiling Nazrul Islam, who left no stone unturned to satisfy his guests. Kudoos to Nazrul and his team for putting up such a grand show and having Carrom Canada be part of it.  Thanks UKCF.

Women Doubles Winners with Tournament Organizers

We will be updating videos on YouTube frequently and keep the interest up and alive.